Nigeria and Nigerians have suffered the effect of bad leadership for so long. We brought this upon ourselves because most of us consider politics a no go area, and left it in the hands of the incompetent few; allowing them to hijack our political space and thus ruling over us their own way. With our enormous human and non-human resources, what we lack in quality leadership still make us suffer.
One would have expected us to wake up on time, put all hands on deck, and decisively address our leadership problem before it slips out of our hands. But, as a religious Nation that we are, what did we do? We shirked our responsibility of standing up to our problem, and ignorantly started waiting on the Lord to help us, forgeting that heavens only help those who help themselves.
While we wait on the Lord to send us our saviour, like the Biblical Moses of the Isrealites, we kept our cool, remain silent to every issue that requires us speaking out loud, and only hoping that things will just change for better on its own term someday. However, the state of the nation kept degenerating from bad to worse, and as it stands now, we do not seem to have had it this worse.
But ask any of our past leaders, they believe they had put up some good tries that deserve we give them a bit of accolades. This they seek with impunity and without a moment reflection that most other countries we started together have left us far behind. What a show of shame!
As one of the several millions of Nigerian youths, who are stringently at the receiving end of bad governance, we know where and how we individually feel the pains. Simply put, the failure of our political system and of our past leaders is self-evident everywhere you go in the country.
The most inconceivable is that, although all of these so-called political leaders were born in Nigeria's halcyon days with organized access to best education and scholarships, they still could not do better – They enjoyed so much and did very little. They ended up destroying the very system that made them; reduced the country to a mere parody of what they inherited; mortgaged our future for personal gains and well-being of their children; and left the present generation scrambling for survival.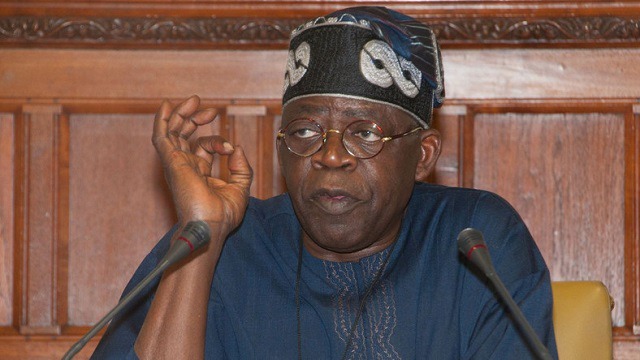 Can we now say all hope is lost? No! Hell no! Not in a nation like Nigeria blessed with so many citizens with values, brains and ability to turn vision into reality. All we have to do is identifying a personality with good leadership qualities, and let him take charge of the wheel, while we follow closely and caution him from time to time.
We need a leader who, at one time in the past, has led by example, and who we still believe is ready to lead by example.  In leadership, one main way to lead is by example. When you turn yourself into an example, then you automatically become a leader people can rely upon. A good leader must have strong convictions and strong ability to turn those convictions into reality, not necessarily muscular charisma. If there is one man who has displayed this innate ability to lead with passion, conviction and and strong ability to juxtapose all into achieving meaningful leadership, Asiwaju Bola Ahmed Tinubu, Jagaban of Borqu, is one. There is absolutely no doubt about that!
Forget all the political rhetorics that have littered the political space about party politics and how Tinubu has foisted the "incompetent" Buhari's Administration on us; Forget the discerning voices of other political gladiators who scream the name of Tinubu day and night, and attributing him with every bad things in the country; Forget all those accusing fingers being pointed at Tinubu even when there are no verifiable evidences to back them up; the real fact remains that Tinubu is a man to beat anytime any day. He is not the one who foisted Buhari on Nigeria, Nigerians themselves threw out the much worse and  incompetent PDP out of the Aso Villa after 16 years of cluelessness. Without recourse to character assasination on the part of his political opponents, Tinubu has the brain and the ability to lead with competence and integrity.
As the governor of Lagos state, his fundamental performance speak for itself. He is a smart political strategist who smartly survived the colossal storming of the ruling PDP to the Southwest states as the lone re-elected governor of the then Alliance for Democracy (AD). This led him on regular collision course with the PDP-controlled Federal Government, who decided to withhold Lagos state monthly federal allocation for years. But Tinubu used his political sagacity and financial prowess to still run the affairs of the state successfully, before a Supreme Court judgment later came in his favour.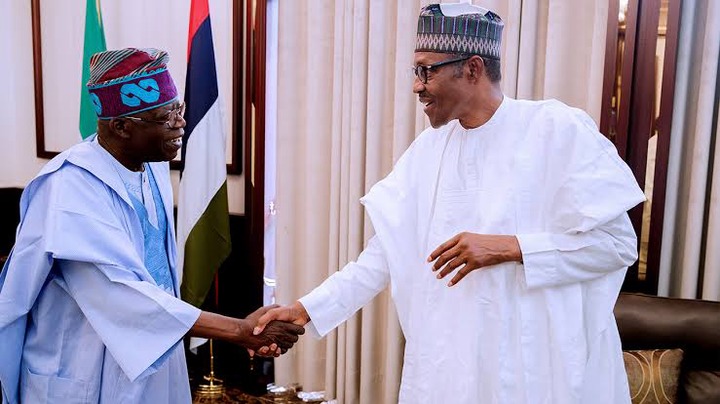 Continuation of Tinubu's outstanding policies makes Lagos an exceptional state with serious and massive development. In Nigeria today, Lagos is a step ahead in terms of development and quality governance. And it is Tinubu's leadership efforts and the quality of leadership he had kept installing that have brought all of it at fore.
Truth be told, men like Tinubu are made up of sterner stuff and are rare to come by in every generation. By his sheer wit and unwavering commitment to democratic ethos, true federalism and economic prosperity, Asiwaju Tinubu's leadership is what we need to lead Nigeria out of its present state of quagmire. I can bet his strategic plans would yield results.
Let us give him the opportunity to bring all of his rich experience into governance come 2023.