There have been mixed reactions from Nigerians on social media after a video of Isbah Police shaving off a 'sinful' hairstyle, as they claimed, surfaced on the internet.
In a viral video circulating on the internet, a young man wearing a blue native dress was seen being held by the Kano state religious police while they were shaving off his hairstyle which they claimed it against the teaching of the Islamic religion.
Reacting to this, many Nigerians took to the comment section of the video on the official Facebook page of The Nation Newspaper which is one of the Nigerian media outlets that posted the video on social media, to share their diverse opinions on the action of the Kano Sharia Police.
A Facebook user, identified as Summie Fash said, "Which of the religious leaders instructed disciples to act this way? We are so religious that our nation is begging for advancement."
Another user, Adekunle Otaibayomi said, "It's good to see them cut sinful hair, but why are sinful hands and pockets of the politicians still roaming around doing their business?
Iyke Chyke said, "The people dying of poverty, and they are more concerned about hairstyles. What an irony, and misplaced priority."
Despite that many people, who felt the action of the Isbah police was unnecessary, frowned against it, some people on the comment section of the video believe that the Kano religious police force was right to shave off the hairstyle which they believed sinful.
A Facebook user, Kasimu Abubakar commends the Kano state government and the Sharia police for maintaining peace in the state, he said, "May Almighty bless Hisbah and Kano Government for maintaining decorum in the state."
Another user, Lamidi Mutiu Olawale said, "This is highly commendable.
Saheed A. Ishaq-Olatunji said, "Very good… We can't leave our societies to rotten in the name of fashion."
See some of the remaining comments from the screenshots below: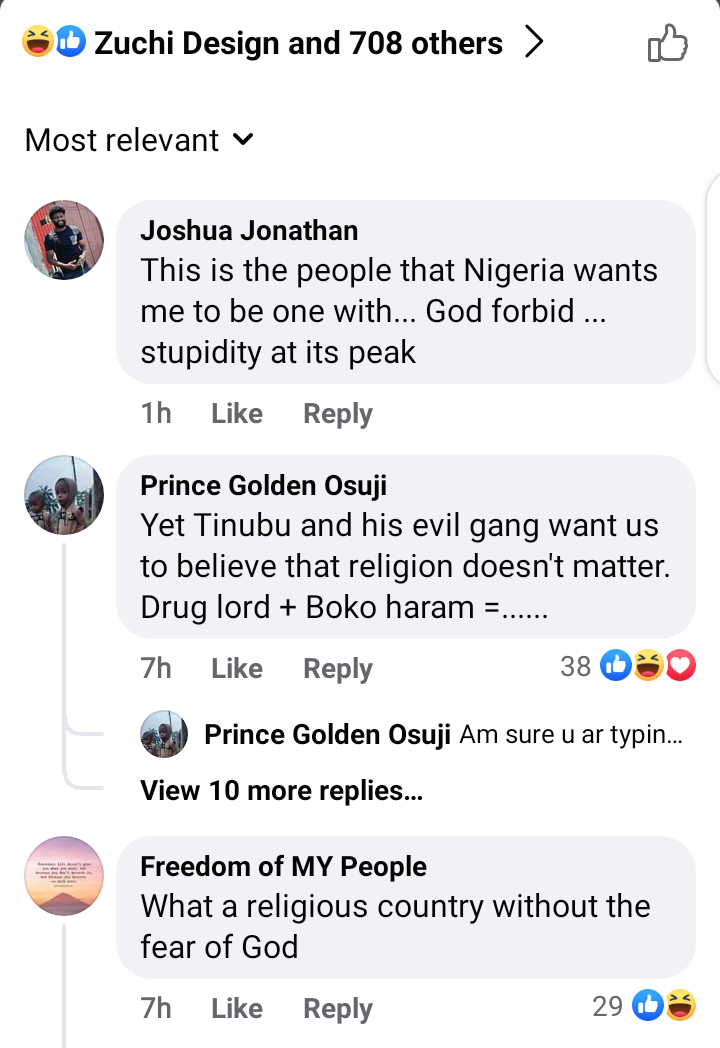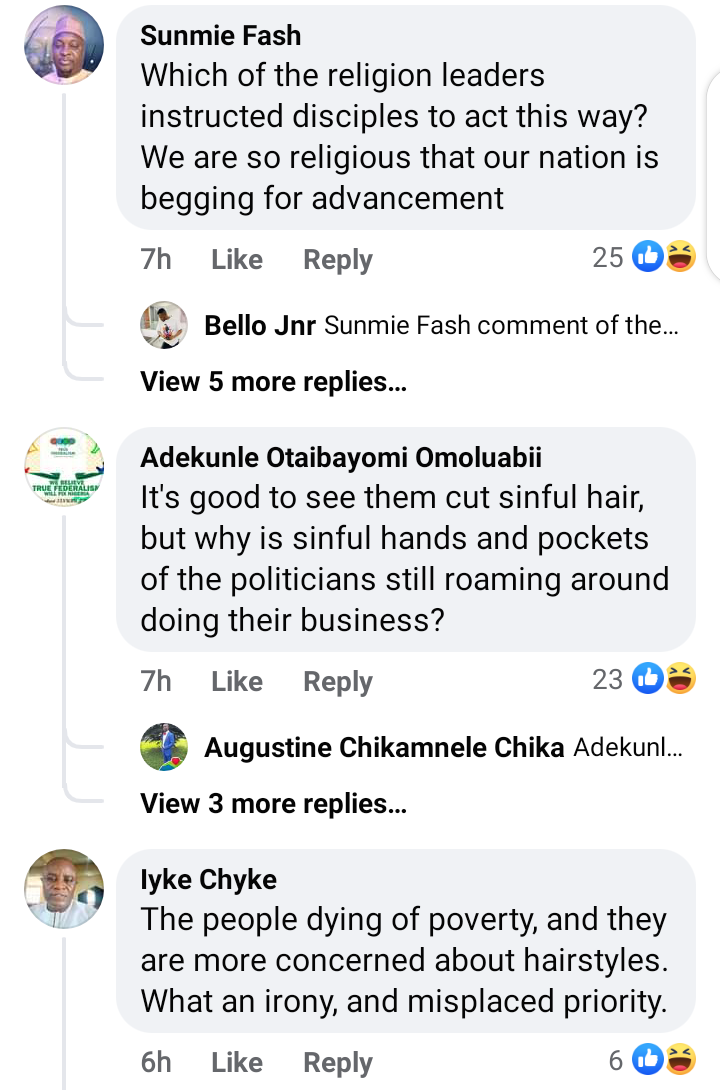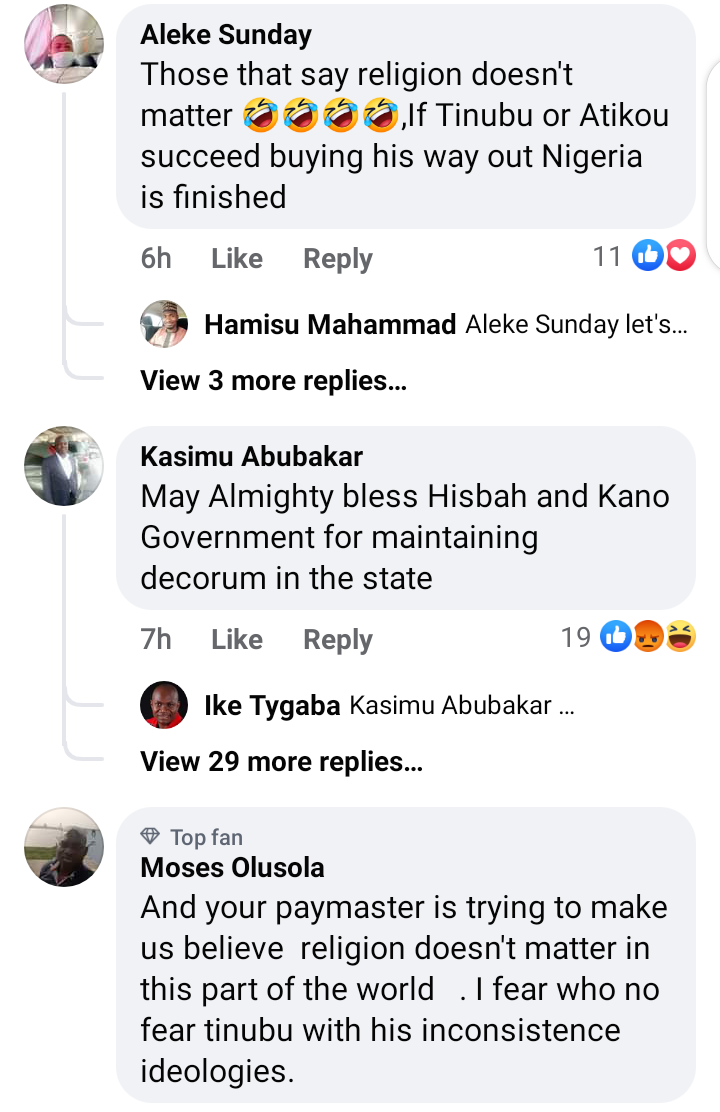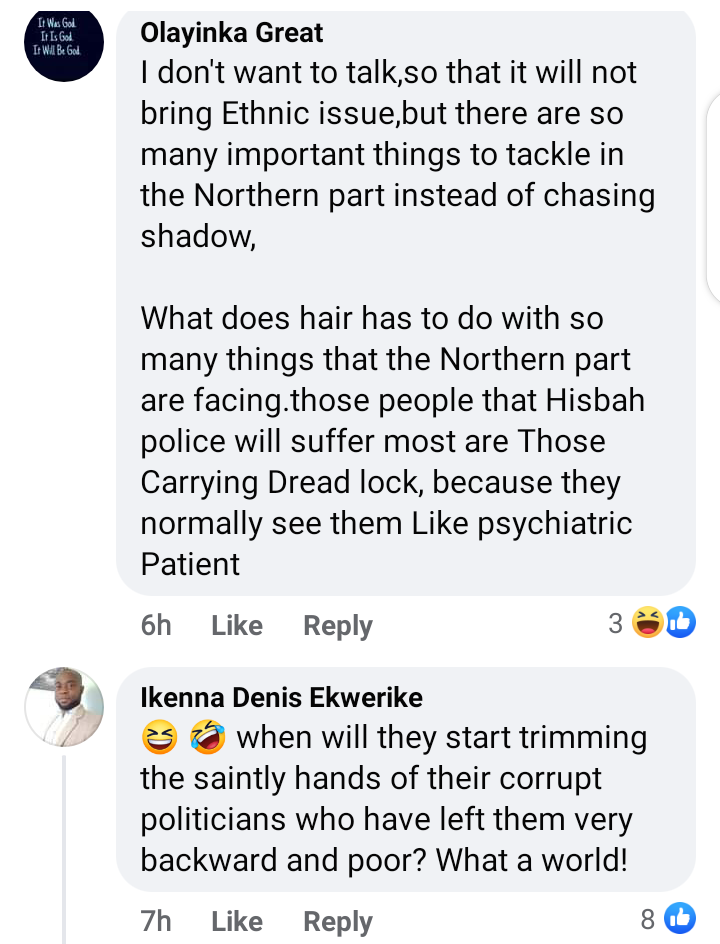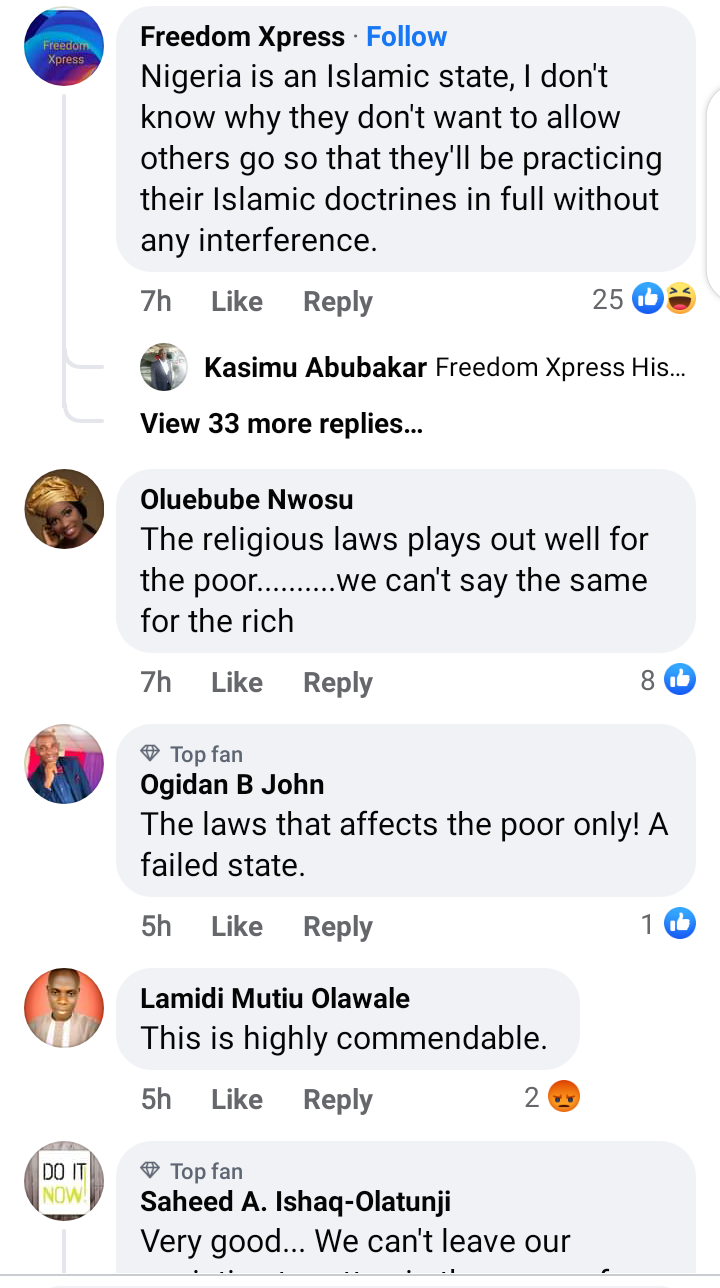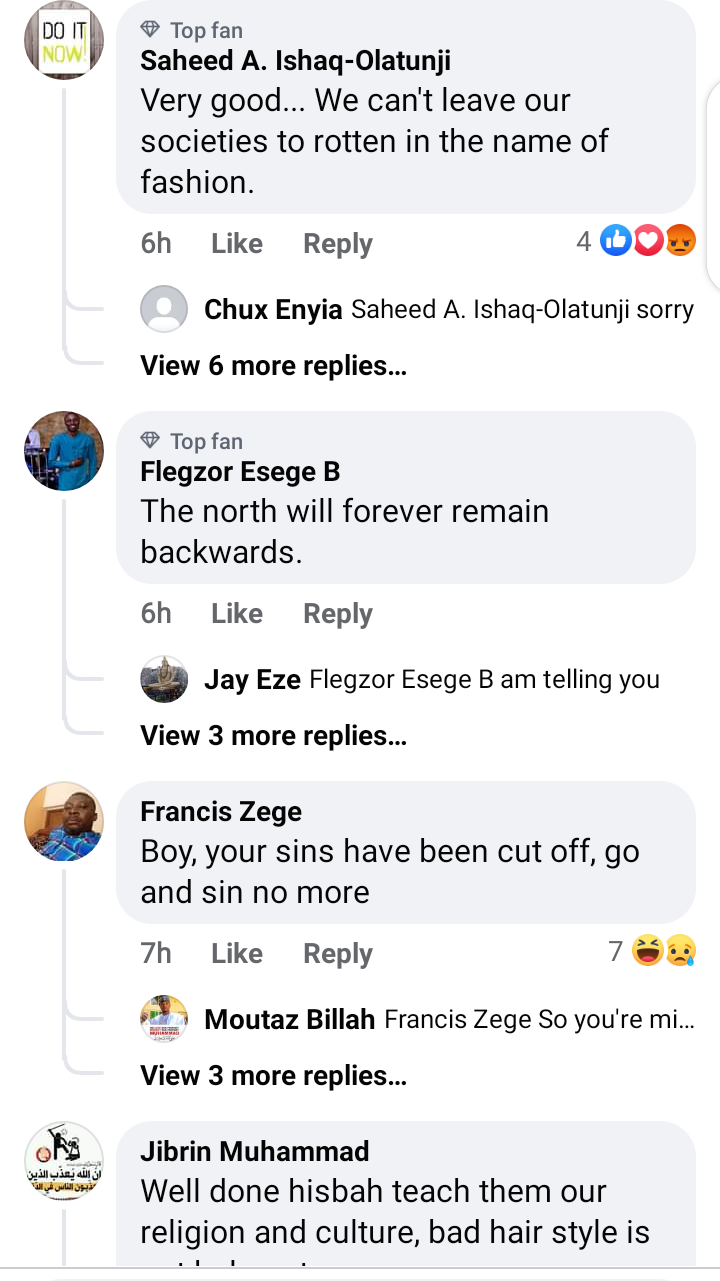 What is your take on this? Kindly like, comment and share.
Latest Posts:
For More News, Kindly Join Our WhatsApp Group, Follow us on Instagram and Like our Facebook Page. You Can Also Follow Us On Twitter