DCP Abba Kyari, who has been in the net of the National Drug Law Enforcement Agency (NDLEA), is now on the brink of losing some of his assets suspected to be proceeds of drug dealings.
The NDLEA's resolve to confiscate Abba Kyari's assets that are proceeds of the criminal acts received a boost on Monday, March 21, as the agency was able to secure the approval of the ministry of justice to that effect.
Reports reaching HotnewsinNaija has indicated that some of the properties of the embattled Super Cop to be seized are personal houses, commercial buildings, wristwatches and jewellery, among others.
It has now been confirmed that the Federal government has approved the request to confiscate all the assets by the NDLEA, and the approval came through the Federal Ministry of Justice under the leadership of the Attorney-General of the Federation, Abubakar Malami.
Although the request to confiscate Kyari's properties was made by the National Drug Law Enforcement Agency (NDLEA), the approval to that effect was made by the office of the Attorney-General on Monday, March 21, according to a report by the Punch.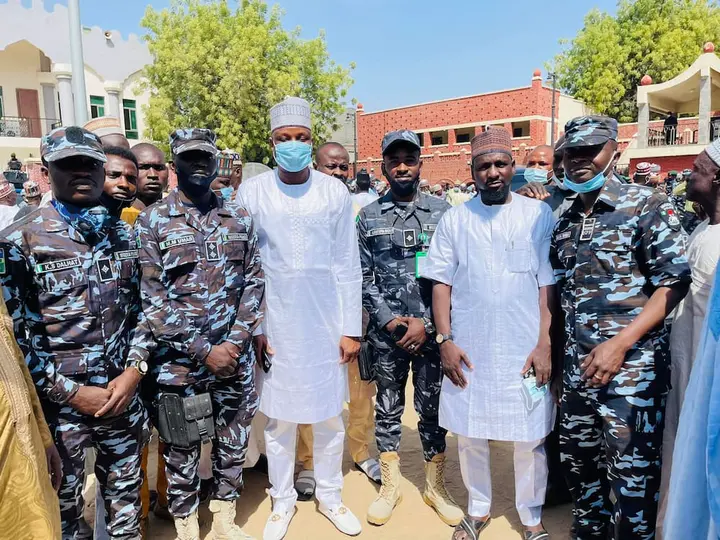 An officer of the Ministry of Justice confirmed the decision of the Attorney-General's office to give approval for the confiscation of Kyari's assets. Although his identity not revealed, the officer revealed that the decision for the seizure was to serve as a detterent for any potential drug dealers, and to ensure that Abba Kyari and his co-defendants do not benefit from the proceeds of the ill-gotten riches.
In the word of the officer of the Justice Ministry: "The AGF has endorsed the request by the NDLEA seeking approval for the confiscation of the assets of Abba Kyari, Ubua, and the other police officers involved in drug dealing.
"With the approval, the drug agency can now go after their property such as real estate, bank accounts, cash, vehicles, stocks, bonds and anything of monetary value," he concluded.
The list of the assets that Abba Kyari is to be forfeited are, but not limited to:
Cash in bank accounts
Vehicles
Hotels,
Personal houses
Commercial buildings
Wristwatches
Jewellery
Stocks
Bonds
For More News, Kindly Join Our WhatsApp Group, Follow us on Instagram and Like our Facebook Page. You Can Also Follow Us On Twitter
Latest Posts: