The wife of embattled Deputy Commissioner of Police,(DCP) Abba Kyari, fainted at the Federal High Court in Abuja on Monday after the hearing of his husband and had to be rushed to safety by the good samaritans.
At the hearing today, Abba Kyari was ordered by the judge to remain in National Drug Law Enforcement Agency's (NDLEA) custody and had to be escorted back to their custody.
Sighting the husband being escorted away from the court premises by the armed operatives of the National Drug Law Enforcement Agency (NDLEA), the wife slumps.
Efforts were made by the good samaritans at the court premises to resuscitate her, and She is believed to be fine.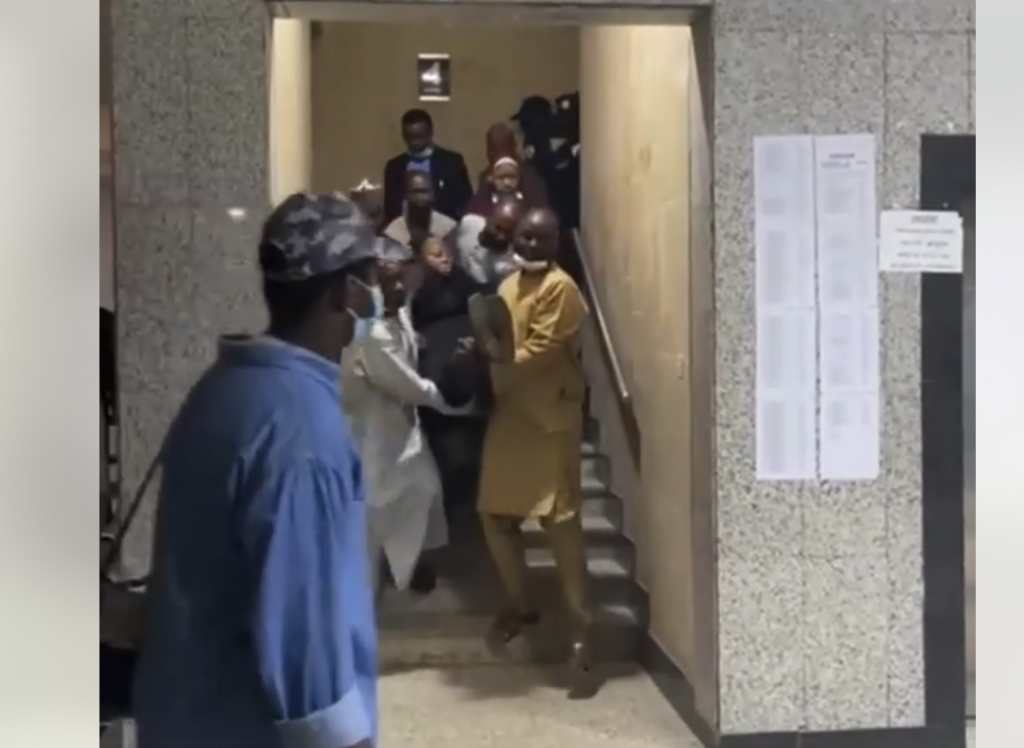 Abba Kyari is facing fresh drug trafficking charges brought against him by the NDLEA on Monday before Justice Emeka Nwite of the Federal High Court, Abuja.
Apart from being charged with obstruction of justice through attempted bribery of NDLEA personnel, the embattled DCP has been charged with a total of fourteen count charges: eight counts of hard drug trafficking against him and six others.
See below for the video:
Latest Posts:
For More News, Kindly Join Our WhatsApp Group, Follow us on Instagram and Like our Facebook Page. You Can Also Follow Us On Twitter